Technology is what we focus on


In the world of industrial automation, as elsewhere, customers want more bangs for their buck. Rather than go to separate suppliers for standalone, "best of breed" solutions, the trend is toward integrated automation systems, delivered by a single source.
We are here to response to the increasing convergence of industrial automation sectors and the resulting consolidation among suppliers. Our goal is to create, over time, a portfolio of seamlessly integrated products and systems.
We have been pushing horizontal integration at the field and controls level. There are two aspects to the company's solution:
The IT Framework, which is the prerequisite for a thorough and seamless vertical integration, from the ERP level via the MES and controls level down to the field level.
Offering customers all necessary industry-specific automation products, solutions and services to run their plants successfully.
---
Our solutions can avoid some well-known technical pitfalls since they are able to: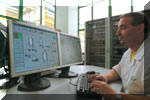 Control multiple processes and sub-processes reliably via several field networks
Improve decision making by integrating seamlessly with other information systems using reliable, commonplace protocols to distribute process data internally and externally
Support development of a comprehensive control strategy for all processes, machinery, and drives with a single set of application tools.
---
Technology is the focus of what we do, however it is our people that make the difference
We understood that a project success depends on the people involved,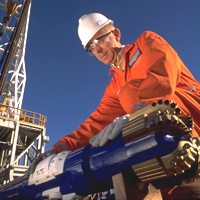 their dedication, their technical background and their personal commitment. Our highly experienced professional team is the base for our guaranteed quality services. In fact, our personnel specialize in many technology areas including; software, computing hardware, instrumentation, automation & control, SCADA and plant electrical power distribution systems. We employ a mix of engineers, technologists, computer scientists, CAD operators, and a dedicated support staff.
The IRAS Automation focus on automation projects enables us to stay current with technological changes, providing you with a highly specialized team of professionals. In addition to quality personnel, IRAS offers an infrastructure of computer equipment, communication connections, support systems, and a wide selection of software tools. The IRAS team is flexible, willing, and able to work jointly with our client's chosen multi-discipline consultants or internal experts.
Personnel training is one of IRAS's important policies for keeping its human resources up to date and there is a special annual budget for this 'personnel training'. In addition to more general training courses , the followings are some special courses that personnel have taken:
CH112 800xA applications for minerals Configuration and Operation
CH110 Industrial IT applications Minerals Engineering with PDA tool
Control and Supervision Station ALSPA P1200 NT
F8000 FIELD BUS & S8000-E NETWORK
ALSPA C80-75 - WITH P80 WORKBENCH
Advanced Engineering of process Control Systems Basing on COROS LS-B and SIMATIC S5
SIMATIC PCS 7, System course part 1 (ST-PCS7SY1/ 0018)
S7NET -S7 NETWORKING COURSE